Welcome! | Collection | Sellers & Links | ManekiNekoClub | Maneki Misc
Konnichiwa!

Welcome to the Lucky Cat Museum
Home of Maneki Neko, Japan's Beckoning Cat!
Please click here to enter the Original Lucky Cat Museum
Or click here to enter the New Lucky Cat Museum
Thank you for visiting!
***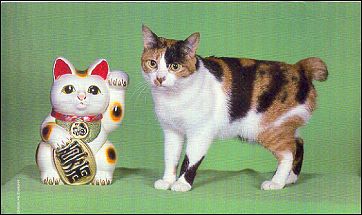 See the NEW Cat Fanciers Association Foundation's
THE FELINE HISTORICAL MUSEUM
located in Alliance, Ohio
Where you can see over 160 manekinekos
donated from my Lucky Cat Museum collection.
***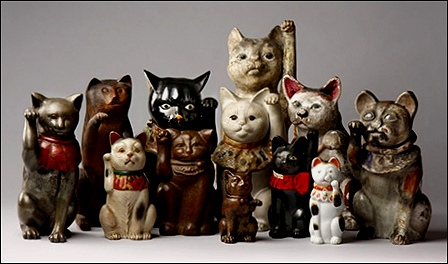 Also announcing a recently opened exhibit!
MANEKI NEKO
Japanese Beckoning Cats from Talisman to Pop Icon
Mingei International Museum, Balboa Park, San Diego.
***


Official Directory to the Japanese
ManekiNekoClub's English Pages
---
Welcome! | Collection | Sellers & Links | Maneki Misc
Send email to webmaster: donaldmoon@aol.com
---